STRATEGIC PARTNERSHIPS PROGRAM
Partner with
Funding Circle
---
Let's work together to get small businesses the financial solutions they need.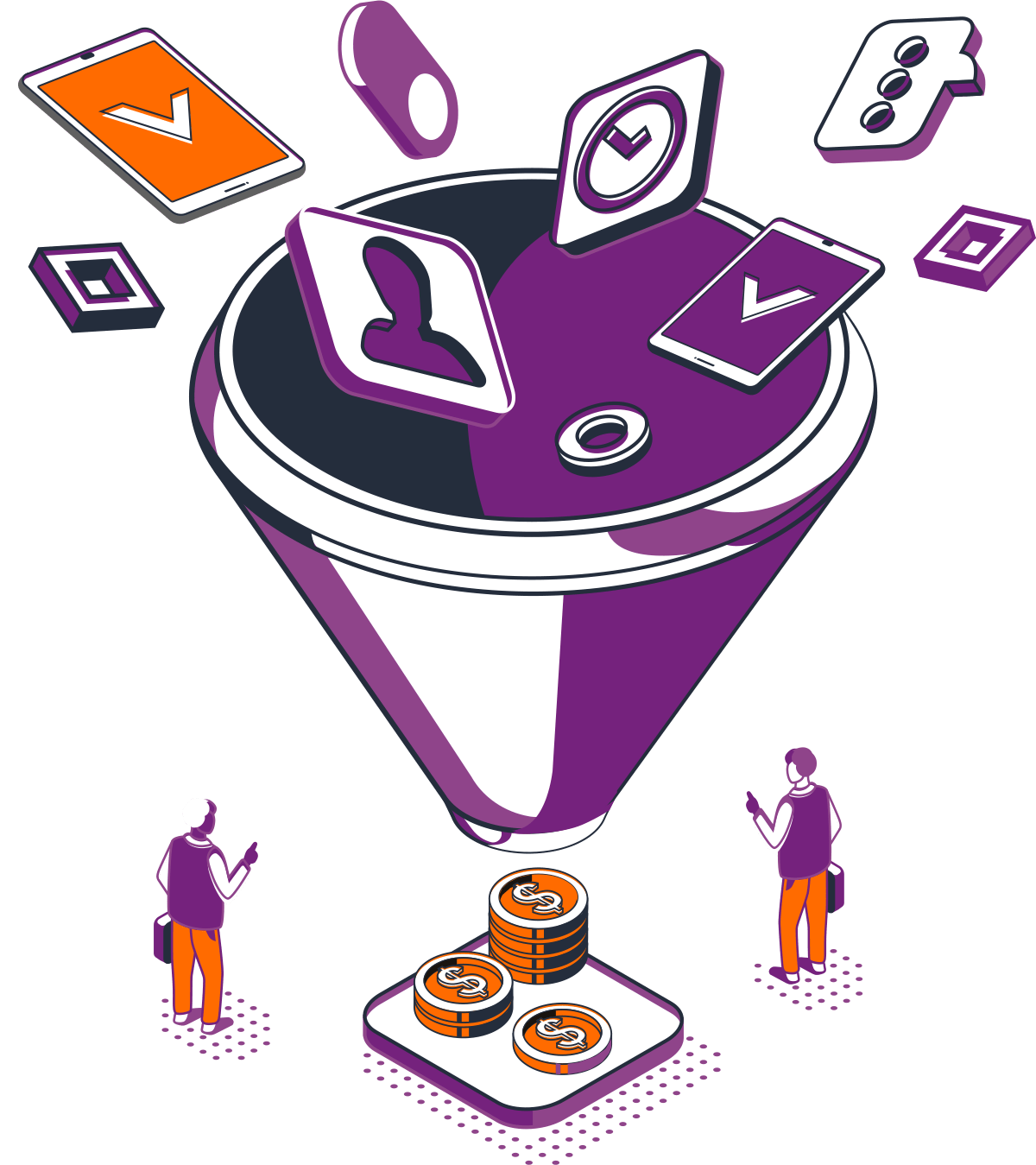 WHY
Partner with Funding Circle?
Funding Circle is a leading online lender specializing in fast and affordable capital for small
businesses. Funding Circle, founded in 2010, is listed on the London Stock Exchange and has
funded nearly $20 billion to small businesses.
Provide Access to Capital:
Funding Circle loans are fair and affordable, will accelerate your customer's businesses and increase their buying power and loyalty.
Deepen Customer relationships:
Anticipate your customers needs and connect them to a lender you trust.
Increase Revenue:
Grow your revenue by partnering with Funding Circle to offer your customers our best-in-class lending products.
Co-Branded Landing Page

Circle provides you with a unique URL that takes your customers to a co-branded landing page. We work with you to match your branding and style. The URL also enables you to use the page in email campaigns or ads and track your return on marketing investments.

API

Connect your data for the borrower application to Funding Circle through an API to submit the loan application. We return data points throughout the process so you know the status at all times. Using the API results in faster, lower-error submissions and ultimately faster response and funding times.

Partner Portal

This is a web-based portal that partners can use to input borrower data and send the application. The portal confirms if the borrower is a qualified lead. It is the hub to manage existing applications, check statuses, provide more information and see offer details.

Embedded Lending

A fully bespoke lending experience in your environment, customized to your customers' needs and timing; you control the brand and the customer journey. Meeting your customers at the right time and place improves customer retention and long-term value.
HOW TO
Partner with Us
Seamlessly integrate a SMB financing solution into your existing platform.
WHAT
It's like to work with Funding Circle
Join our community of like-minded organization that share the same
values and vision for the future of small business lending.



Ben Whitman
Director of Business Loans, Lending Tree
Funding Circle has been a great solution for our high credit applicants. Additionally, their API capability has streamlined our data transfer, allowing us to efficiently scale the partnership.



Mark Cottle
Senior Vice President, Partner Solutions, Lendio
Funding Circle has been a long-term partner for us and an important part of our business as we work to help small businesses get access to capital. We believe in a world where small businesses survive and thrive, and partners like Funding Circle are part of that mission.
EXISTING PARTNERS
What we look
for in you!
All Partners:
Strong brand and credibility with SMBs
Functional website
For Brokers and ISOs:
2+ years in business
$5M+ originations per year
Interested in partnering
with Funding Circle?
Click the link below to complete our interest form and we'll be in touch shortly!